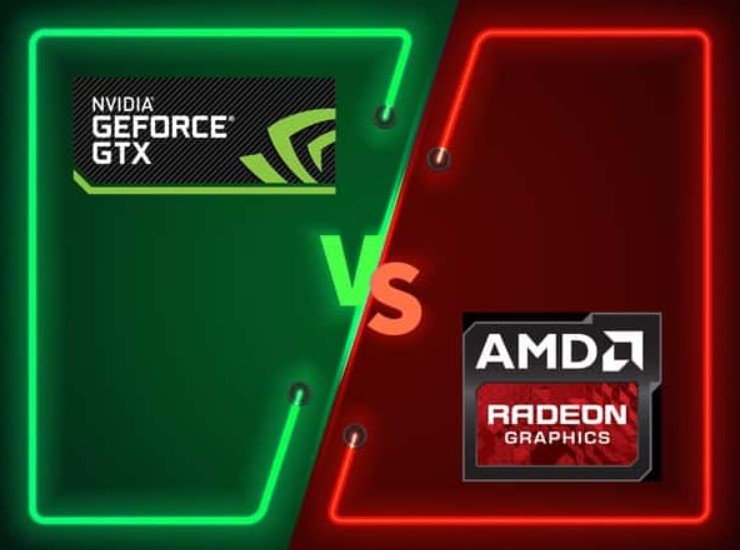 It is believed in many quarters that building a gaming computer is the best for gamers. However true this may be, in building your PC, you will face the choice of picking which company to patronise for your graphic card. AMD and Nvidia are the two heavyweights companies that manufacture the GPUs that power the best graphic cards. Check out BritainReviews for reviews on these companies.
Though the choice between these two companies is not the only one you will make, it is one of the most important. To compare both of them, we will consider their performances, features, drivers, power, pricing, et cetera. Do you want to get the best graphic card for your gaming pc? You will have to compare these two powerhouses. Check here to see reviews on telecom companies in the UK.
1. Gaming performances
Faster GPUs have allowed developers to create detailed and complex worlds for games. The faster the GPU, the better the game, and Nvidia poses a better option to AMD when it comes to performance with their GeForce RTX 3090. Though, this is because we are considering games running APIs and settings that work on all GPUs. Also, when one considers ray tracing and DLSS, Nvidia leads AMD by a wide margin.
2. Power consumption and efficiency
Before AMD's Navi, Nvidia produced GPUs with higher power efficiency. However, since the advent of Navi from AMD, the tides changed in their favour. The Navi has chips built with TSMC's 7nm FinFET process and architecture that delivered 50% better performance per watts. Nvidia's Ampere, produced later, poses a severe challenge to the Big Navi, closely tied.
Power use favours Nvidia's older GPUs, but the newer generation goes the way of AMD. RTX 3099 uses the most power, followed by RTX 3080, RX 6900 XT, 6800 XT, and 6800. Below these, there is no clear winner. Focusing on the current generation power and efficiency, the Big Navi and Ampere GPUs are relatively close. Nvidia's use of Samsung 8N reduces its overall efficiency, while the TSMC's N7 helps AMD pose a serious challenge. In this category, AMD and Nvidia are tied.
3. Featured technology
They both have similar features technology, but their implementation varies. The AMD's Radeon Anti-Lag matches Nvidia's ultra-low latency mode plus Reflex, while the Nvidia's DLSS gives it a significant edge. The Ampere and the RDNA2 both support mesh shades and variable-rate shading, but Nvidia's performance in ray tracing are slightly higher than AMD's, even without DLSS. While the FreeSync of AMD and the G-Sync of Nvidia appear similar, G-Sync boasts higher quality and better latency than the FreeSync displays.
On the issue of video encoding and decoding, Nvidia comes out on top, as the Turing and Ampere codec support higher-quality encodes and lower GPU utilisation. There is also no need for CPU-based encoding with Nvidia's latest GPUs. AMD has a clear advantage with its TSMC's N7 7nm process it uses for RDNA2 chips delivers better performance than Samsung's custom 8N 8nm. In this category, Nvidia wins since its implementation is superior to AMD's technology.
4. Drivers and software
Both companies are neck to neck in this category,  as they are not foolproof when it comes to bugs escaping the testing phase. One significant difference between both drivers is that Nvidia's drivers have two separate user interfaces. Even though they have one less interface, AMD's unified driver is still a match for Nvidia, so that you can consider it a draw here.
On pricing and availability, both are very expensive, which might not be suitable for many willing customers. On the whole, Nvidia is better than AMD, but when you consider pricing, both of them are expensive to get.